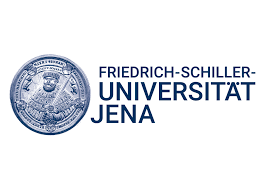 Announcement: EMIMEO Consortium change
The Friedrich-Schiller University of Jena (Germany) may replace Aston University as a full partner in the EMIMEO consortium. Indeed, Aston University won't be able to host students from the 2022-2022 academic year. However, they will still be involved in EMIMEO as an associated partner and some professors will teach some Guest lectures about the topics learnt at Aston University.
The great news is that the prestigious Abbe School of Photonics of the Friedrich-Schiller University of Jena agreed to replace Aston. It means that student mobilities may be organised in Germany for the EMIMEO for the Intake 03 & 04 (second academic year's mobility track).
We are now waiting for the approval of the Erasmus+ Executive Agency to officialize that new collaboration.
The EMIMEO students may be enrolled in the Master in Photonics at the Abbe School of Photonics, certainly one of the most renowned Master Programmes in Optics Photonics and optoelectronics in the world with a strong vocation for international students of all around the world.
The University of Jena has over 2,500 international students from more than 100 countries. The EMIMEO students may be able to study in every cosmopolitan environment.
Moreover, the local industrial area in Thuringia is a remarkable place: more than 6000 companies are employing more than 55000 employees most of them in key areas of photonics and optical technologies, medical and healthcare sector, precision engineering and environmental technologies. In particular, referring to the sectors of optics and photonics (namely optics and mechanics, measurement engineering and sensors, micro-optics and fiber optics, laser and beam sources, optoelectronics, lighting engineering and advanced optical materials), the local area hosts more than 100 companies with more than 9000 employees, ranging from small up to big companies like Carl Zeiss, and boosted by local research institutes such as the Abbe Center of Photonics, or the Fraunhofer Institute for Applied Optics.
You can find the Study Programme for the 03 & 04 semesters HERE