The applications for self-funded students (2023 – 2025) are open
The decision to provide the Erasmus Mundus scholarship from EMIMEO to the applicants for 2023-2025 is pending to the approval of the European Agency for Culture Education and Audiovisual (EACEA)
---
---
---
---
List of supporting documents for application
No hard copies are required
All copies of degrees, transcripts, diplomas, certificates copies have to be Certified copies, provided in English.
If the original documents have not been issued in English, they have to be translated by a certified translator.
Mandatory:
letter of motivation in English – Writing a personal essay to demonstrate the applicant's motivation and his/her ability to write clearly and concisely;
Certified copies of High-School certificate;
Certified copies of bachelor degree and transcripts until the application date;
Copy of passport or ID.
CV;
Proof of residence of the last 5 years by the deadline of the student scholarship application;
Test report or certificate of English language proficiency. For instance, the Test of English as a Foreign Language (TOEFL) International English Language Testing System (IELTS) or Pearson Test of English (PTE Academic);
Three reference letters, one of them from a non-academic referee attesting to basic competencies and practical experience,
proofs of employment (employment certificate/ internships) of the last 5 years by the deadline of the student scholarship application.
Required English Level CEFR – B1: UNILIM, UNIBS, UPV/EHU CEFR – B2: FSUJENA
Not mandatory :
Copies of any other qualifications (grades, diplomas, certificates);
courses or workshops (that are not a part of the standard degree programme);
Participation in conferences and/or publication of papers/articles in peer-reviewed scientific journals;
relevant work experience.
---
You will find below how to apply in EMIMEO !!
Entry-level Requirements
Bachelor diploma in Electronic Engineering, telecommunication engineering or applied physics. The applicants might have solid bases in signal processing, electromagnetism, telecommunications, embedded systems, analogue and digital electronics, propagation of electromagnetic waves and principle of photonics. Moreover, the applicant might submit the final grade of the bachelor's Programme. For instance, applicants can convert their grade through the enic-naric recognition convention.
Previous professional experience (industrial internship, academic project, summer jobs) and/or research experience. Above all, the applicant has to justify a cumulative work experience of 4 weeks with a positive assessment;
3 reference letters from persons having reasonable knowledge of the candidate skills and potentials;
Study curriculum – List of the 180 acquired ECTS;
Marks of all university exams for the bachelor's Programme;
A motivation letter / cover letter;
Publications relevant to the contents of the Master Programme (e.g. internship reports);
Foreign language skills. The required English level competence should satisfy a minimum overall score as follow:
It is compulsory to provide official English proficiency results for students coming from countries where English is not an official language.
---
Evaluation Assessment
All the eligible applications are submitted to the relevant pedagogical committee. The assessments are based only on the merit of the applicants according to their academic studies, experiences and motivations. First, the Assessment Committee reviews the applications and selects a short-list of applicants to interview based on the following criterion:
Average Mark/credits of University exams (50%)
Previous Professional or Research Experience (10%)
Level of language skills (10%)
Publications – Internship reports & endorsements (10%)
Continuity in the career (10%)
During the interview, the selected applicants will be assessed on their motivations and basic academic knowledge related to the EMIMEO's subjects. The absolute ranking and the selection of the applicants on the main & reserve lists are based on the scores during the interview (70%) and the reviews (30%).
Applicants have to submit their applications by Friday 23 June at 23:59 (Paris time). Please refer to the Application guide to create your account and apply online. For further information and help, please contact: emimeo-
Comparison table for English level scores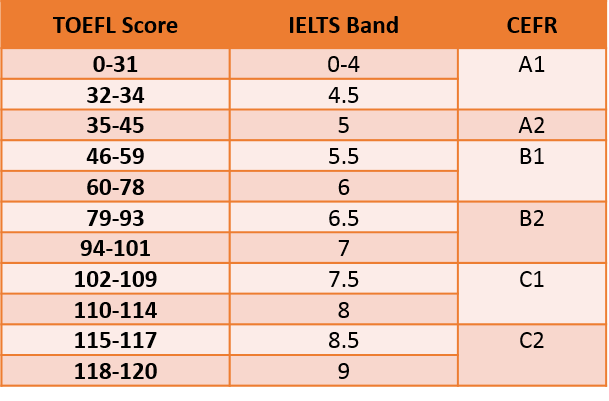 SELECTION
The applicant should have been gained within a Bachelor degree programme (180 ECTS at time of application) in Electrical Engineering, Electronics, Telecommunication Engineering, Computer Science or Physics.
Then, the professors assess all applications according to qualitative selection criteria: academic records, curriculum relevance with EMIMEO Master, institution reputation, motivation, reference letters, English level, prof./research experience.
If you have already received an EMJMD or an Erasmus Mundus Master Course/Joint Doctorate scholarship, you are not eligible for an additional EMJMD scholarship. In other words, by applying to EMIMEO you acknowledge and certify that you're not concerned by that statement.
If pre-selected, the student will be invited to an interview ( by phone or online), which will be held in English language.
For Programme and Partner country applicants, the official selection list will be known around April 2020.
NB: If you have NOT been contacted by email on that date, this means you are NEITHER part of the Main nor Reserve List.
If you have not been selected for EMIMEO scholarship but your profile presents a high academic level, you will be contacted per email to apply as self-funded student.
---
Proof of residence
Applicants from E+ Partner Countries shall upload their proof of residence of the last 5 years by the deadline of the student scholarship application. For instance, they shall justify that they have not been living in the E+ Programme Country for more than 12 months in the past 5 years.
Find below some examples:
– a residence certificate issued in accordance with the candidate's municipality normal registration rules;
– a certificate from the candidate's place of work, study or training issued by the employer.