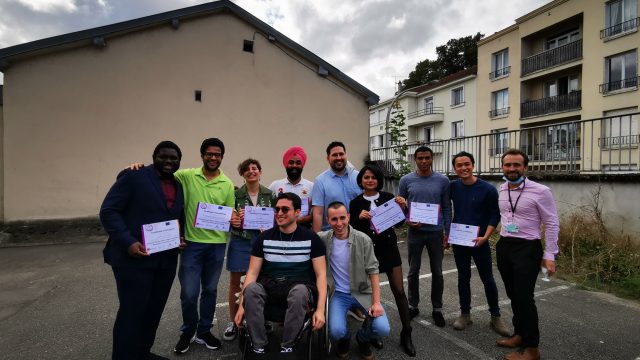 Follow-up interview after the Graduation Ceremony for the EMIMEO students (Intake 01)
The Faculty of Science and Technologies has published the joint interview of Denis Barataud, EMIMEO coordinator and Frédéric Fabre, EMIMEO Project Manager. You can find the article below (in French).
The interview was written after the EMIMEO graduation ceremony. Indeed, the ceremony was organised for the students enrolled in Intake 01 (2019-2020 & 2020-2021). The event took place on Friday 03 September 2021 in Limoges.
https://www.sciences.unilim.fr/2021/09/23/premiere-remise-de-diplomes-master-emimeo/