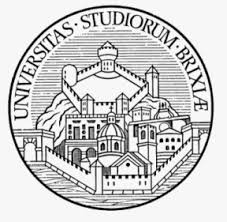 Erasmus Welcome Day at UNIBS – Press review
The University of Brescia has organised the Erasmus Welcome Day on Tuesday 18 February 2020. University representatives, Erasmus students and local stakeholders were participating in the meeting.
The EMIMEO local coordinator, Prof. Costantino de Angelis and the Project manager, Frédéric Fabre had the opportunity to introduce EMIMEO to the attendees. It was a big pleasure to exchange with local representatives and students.
All new Erasmus students were given the new Sustainable UniBs bottles, with the aim of gradually reducing the consumption of plastic bottles, even at university campuses, by reducing the production of waste and the consumption of resources.
Following the success of the event, two newspapers articles published two articles in the Regional newspapers BRESCIAOGGI and the GIORNALE DI BRESCIA.
In addition, Teletutto broadcasted a report the day after the event on its channel.