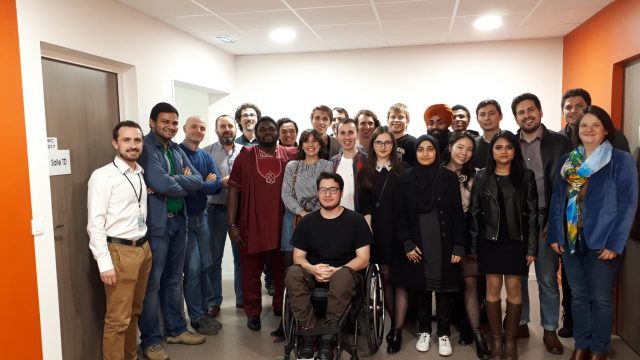 Christmas Cocktail Reception for international students
The International Relations Office has organised a Christmas Cocktail reception at the Faculty of Science and Technology. The students enrolled at the University of Limoges within the framework of international partnerships were invited to share a convivial moment in the company of their training managers and the Vice President International Strategy. The coordinators would like to take advantage of the end-of-year festivities to highlight the high quality of the international partnerships and mobilities implemented in several training programmes, especially EMIMEO.
Then, we would like to thank the students who were able to meet other international students and training coordinators from the Faculty of Science and Technology.