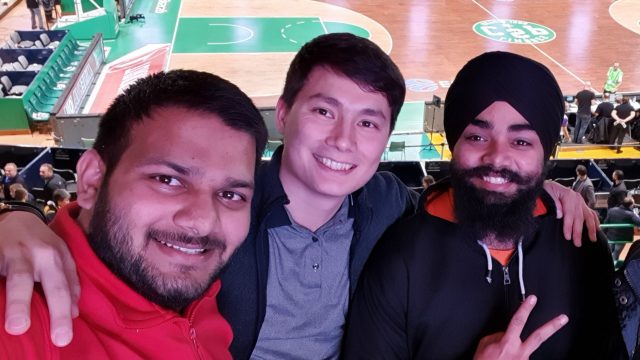 « As EMIMEO students, we were invited to the Euroleague Basketball game in Limoges »
« On 6th November 2019, we got an opportunity to visit the Euroleague Basketball Match Between Limoges CSP and Tofas Bursa at "Palais des Sports de Beaublanc" – Basketball indoor sporting arena in Limoges which has the large seating capacity with our Emimeo Project Manager Frederic Fabre.
Euroleague Basketball match tickets were sponsored by BNP Paribas Bank. BNP Paribas bank plays a  role in helping Emimeo students related to Banking.
We're students just interested in seeing the sport live for the first time and it was great to take in every aspect, including the pre-game warmups. As it was the first time, we are so excited to the like match at stadium and experienced trill ended the game and Limoges CSP won the match by beating Tofas Bursa 91-82 on Wednesday night. Moments were cheerful as our Limoges CSF team won the game.
Limoges is a city with unspoiled Nature, having good transport facilities and opportunities for the students to participate in some activities and events that are organised.
As an Emimeo student, we got an opportunity to explore the city and its beauty of traditions in Limoges. » Sravan Kumar Reddy Vuyyuru -EMIMEO student.